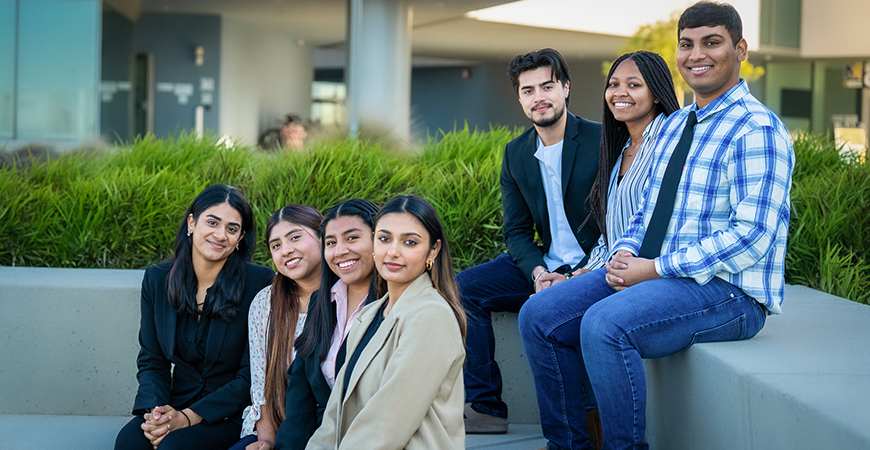 The campus community is invited to take part in the first UC Merced National Public Health Week, from April 3-9. Several events are planned to show students, faculty and staff the importance of public health.
In-person and virtual events will address community, violence prevention, sexual and reproductive health, mental health, rural health, accessibility, food and nutrition.
Among the events is the Rural Health Research Symposium on April 7 featuring the latest health-related research projects in the Central Valley. A full list of events is available below.
The wait is over! We are so excited to unveil the first-ever UC Merced National Public Health Week - don't forget to stop by ✨#NPHW pic.twitter.com/GI7snkOKlW

 

— Public Health Society at UC Merced (@phs_ucm) March 29, 2023
The awareness week is hosted by the Public Health Society (PHS) student organization, in partnership with UC Merced and the American Public Health Association.
"UC Merced National Public Health Week will enable individuals at the university to learn at-hand public health issues and have an introspective experience to understand the discipline," PHS President Rewanshi Kumar said. "We invite the entire campus to join us in celebrating this week."
PHS is also collaborating with Basic Needs to host the "Fill the Pantry" Food Drive for the Bobcat Pantry and Merced County Food Bank. Non-perishable foods such as dry pasta, rice and canned goods will be accepted from 9 a.m. to 5 p.m. through April 7 at the following locations:
Office of Student Involvement (Granite Pass 163)
Community Engagement Center (KL 190)
Basic Needs (Terrace Center 106)
Commuter Lounge (Sentinel Rock 145)
Social Sciences and Management Building (SSM 354B)
More information is available on the Public Health Society's webpage.