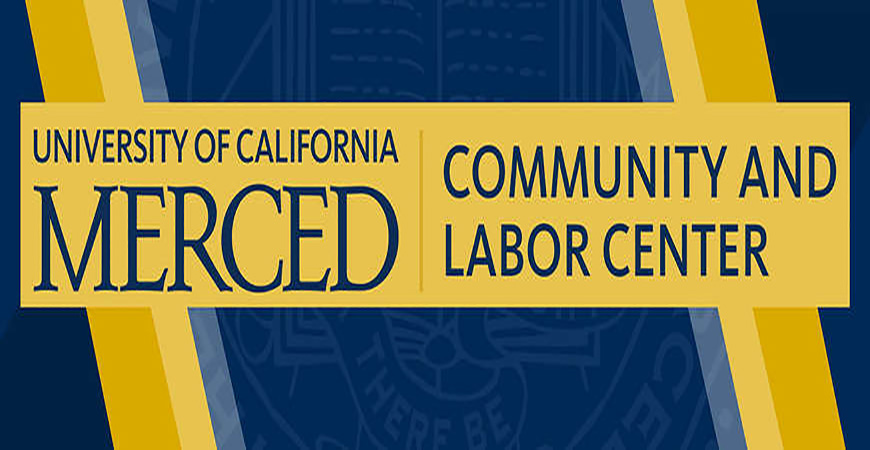 The UC Merced Community and Labor Center will increase its capacity to conduct research and public service on issue areas affecting low-wage workers and residents, as it shares in California's largest ever budget increase for the University of California's labor centers.
The funding from the state legislature will go to the Community and Labor Center, the UC's first major labor center in the past 58 years and the largest serving a rural region in the U.S. The center has quickly established expertise on issues related to immigration, workplace health and safety, and high road economic development. The breakthrough comes at a crucial time for a region facing a public health crisis and climate change.
"Valley workers are on the frontlines of global economic and environmental challenges," said Ana Padilla, executive director at the Community and Labor Center. "The expansion of labor centers and labor studies within the University of California will advance the university's public-serving mission across California's diverse regions."
California's 2022-23 budget, signed by Gov. Gavin Newson on June 30, includes $13 million to fund research, education and public engagement on labor issues throughout the UC. The allocation, which will be ongoing in future state budgets, represents the single largest budget increase to UC labor centers since their establishment in 1964 and since the establishment of the Institute for Research on Labor and Employment in 1946.
The increased funding will build upon UC's decades-long labor research and education programs that have provided policymakers and labor and community leaders with policy-relevant research affecting California's workers, especially workers of color, immigrants and low-wage workers. Recent policy research at UC Merced has focused on COVID-19 spread in counties with large and low-wage households, the need for unemployment benefits among California undocumented immigrants and the region's largest representative survey on issues such as climate change.
In addition to increasing funding for existing labor centers at UC Berkeley, UCLA and UC Merced, the budget allocation will also fund new labor centers at UC Davis, UC Irvine, UC Riverside, UC Santa Barbara, UC Santa Cruz and UC San Diego.
This funding was made possible through the collaborative efforts of the California Labor Federation, key labor unions throughout the state and elected officials including California State Sen. María Elena Durazo, D-Los Angeles, Assembly Speaker Anthony Rendon, D-Lakewood, Senate President pro Tempore Toni Atkins, D-San Diego, and State Sen. Anna M. Caballero, D-Merced.
"Creating effective public policy requires accurate, comprehensive research in order to create legislation that best supports California's workers, especially those in the Central Valley," said Caballero. "I was proud to author this historic investment for the UC Merced Community and Labor Center because we need their analyses to ensure the California Dream is available for all Californians. This funding will help to create student internships and will offer a variety of other benefits for students and regional community-based organizations. Overall, this is a major win for the San Joaquin Valley and the many frontline workers that are the foundation of our economy."
The funding will support applied policy research, labor studies programs, student internships with labor and community-based organizations throughout the state, and other initiatives to prepare UC students for careers in labor and worker-related institutions.
"UC labor research and education has an unparalleled track record for informing policy change in immigrant and worker rights," said Edward Orozco Flores, faculty director of the Community and Labor Center. "This investment will advance the Community and Labor Center's meaningful collaborations with San Joaquin Valley organizations serving those workers furthest on the margins and help deliver the promise of a public institution for all."
For more information or to submit media requests, email Ana Padilla at anapadilla@ucmerced.edu.